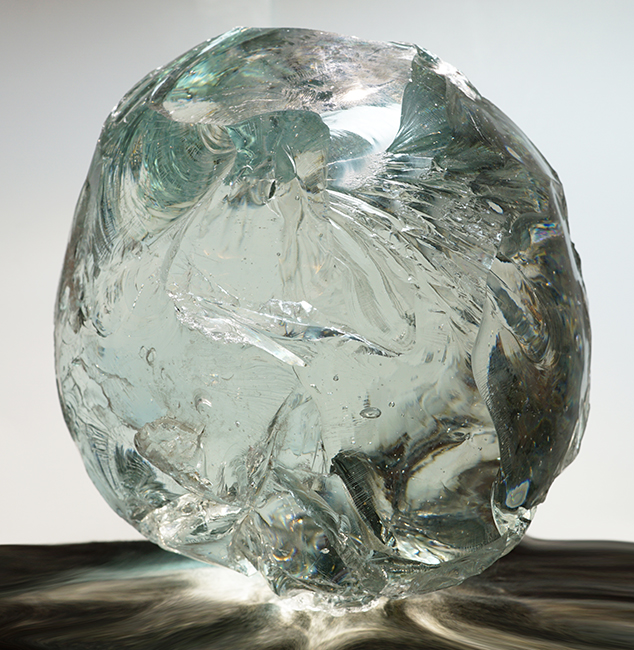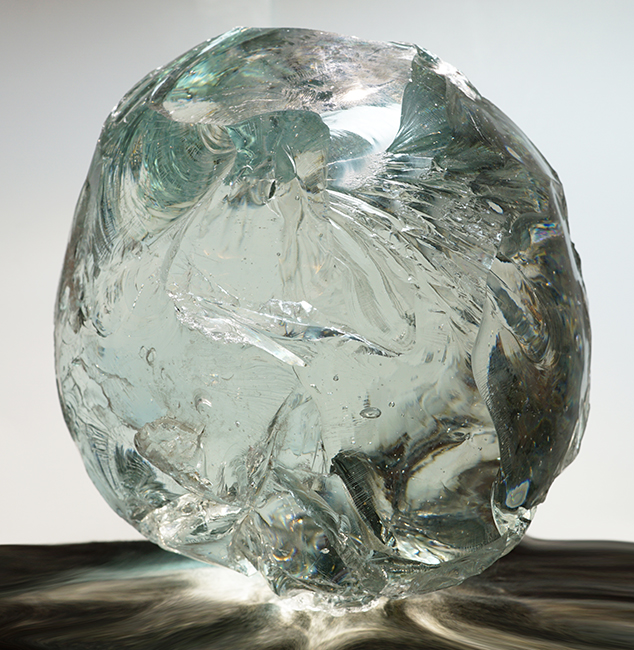 Aloha Everyone,
This is the story that unfolded in the process of photographing this special Andara crystal. The images and it's revelations  as communicated to me from source via this light gateway are just amazing, given the fact of how this Andara has been working with us  for so long unnoticed.
This large, one of a kind "Heart" Andara comes from the original find of Andaras over 20 years ago. This color was simply called "Blue" back then, but shares the properties of Celestial Gold: It translates the "Light of Heaven" at the atomic level, heralding the Grand Shift from a world of reflections to that of Radiant Light.
This Andara crystal weighs 3523.9 g. and comes from the center, or "heart," of a larger Andara.
Many Andara crystals tend to work in the background, like the hand of god, unseen yet present. I didn't see this when I took the Blue Andara photos, but it is clear to see now. Linda and I could feel and see the light energy radiating from this special crystal, yet its story was still waiting to be told.
You see, in the very center of the crystal is a mother humpback whale with a baby calf on its back. It is clear as day to me now, yet I did not see it, even after I had a print made.
This is a special mother Earth Andara crystal, nurturing from the depths of the divine. You can see how the baby is upheld on the mother's back as they swim through this blue crystal. As divas of the deep, the oceans reverberate with their songs in celestial symphony.
Overlooking them is Rainbow Crow, protector and savior of mankind, who has direct access to god. You can literally see the light of heaven being directed from above onto the mother whale and calf from the brow of the crow. You can also see a rainbow on the crow's shoulder.
All of this was captured in this photo, but unseen until now. Wow! These are the hand of god's helpers, unseen, yet there. Upholding our light, watching over us in our time of need, reminding us of our divine connection, for we are all one in the light of our being.
Blessings & Light
Øm "not mark" and Linda