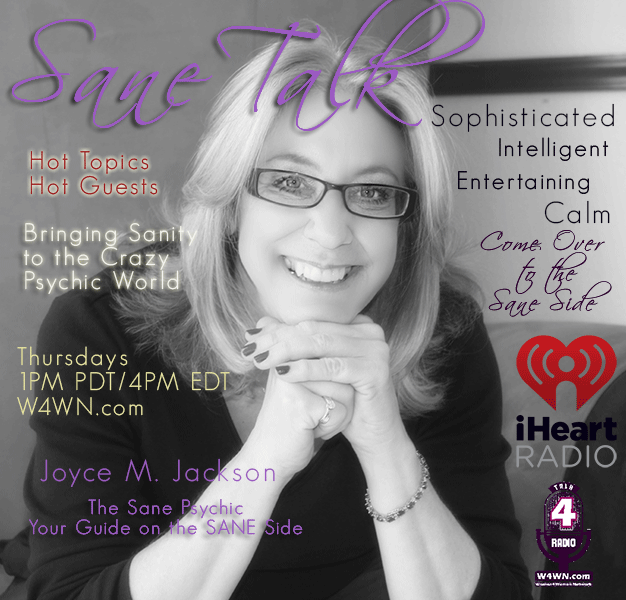 Aloha Everyone,
I have finally gotten around to posting the interview I had with my good friend Joyce Jackson, or not Joyce as I know her after her encounter with source.  I had the honor to be the guest speaker on April 17, 2014.  Her show, "Sane Talk," airs live on Thursdays at 1 pm PST / 4 pm EST on the iHeart's #1 ranked Women 4 Women Network radio station.   And here it is:
Joyce is a renowned San Francisco Bay Area based psychic medium, shamanic practitioner, reiki energy master, radio talk show host, and #1 international best selling author. Known as "The Sane Psychic," Joyce is one of the leading and trusted sources of guidance and inspiration.
You can visit her website here for details on her unique story: http://thesanepsychic.com/
I have such a great time talking with Joyce, as you'll hear by all of our joy and laughter in the interview.  I truly look forward to being on her show again in the near future.
Blessings & Light
Øm "not mark"