One of the first things that I tell my new customers as they walk into our showroom is, " Each crystal here knows exactly who it is going home with".
Here are 2 real life stories that have recently unfolded with the Aboriginal Dreamtime Lemurian Quartz. The names have been changed for privacy purposes.
Story 1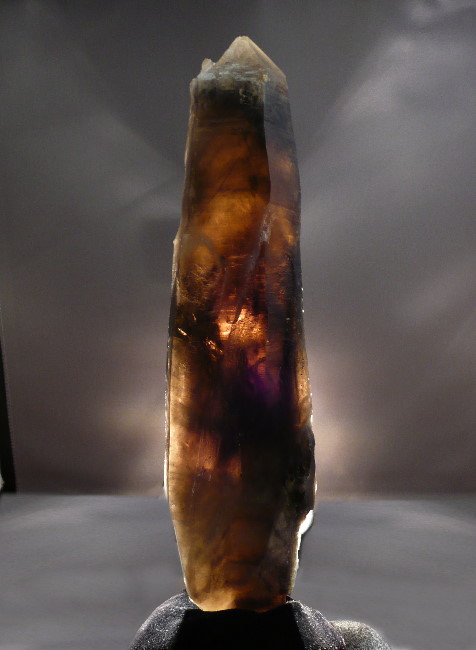 Alan had visited and shopped at our showroom about 4 months ago, and had been looking for a special crystal. I told him that it wasn't here yet, it was still on the way, and I'd email him when it came in. I didn't know what type or kind it was, only that it was coming.
When the Aboriginal Dreamtime Lemurian Quartz arrived here on Kauai, Alan was driving cross country. While in Sedona Arizona, a Indian  medicine woman and her son said a long crystal was going to appear for him. The son was a autistic psychic, and drew a picture of the crystal for Alan.
A day later, I emailed Alan photos of the Aboriginal Dreamtime Lemurian Quartz crystal that wanted to make contact with him. Alan instantly recognized the crystal from the picture that he had been given.
Alan knew that this was the crystal he had been looking for, and bought it that day. When it arrived, he compared it to the drawing, they were the same.
ttt
Story 2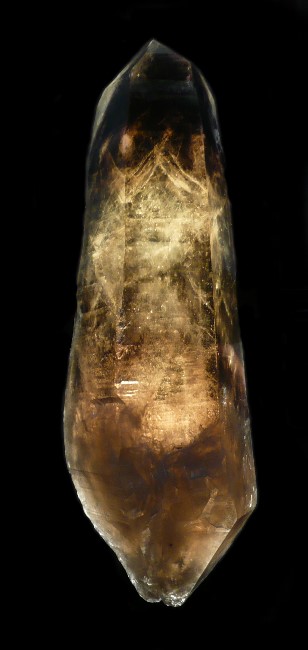 Bob and Pat have been friends and customers for years, and like to be notified when anything new comes into the shop. When the Aboriginal Dreamtime Lemurian Quartz arrived, Linda wanted me to photograph and contact them right away. She knew that this crystal was for Pat.
It was a week before I did anything with them, as written about here (see link), and sent off the description and photos. I didn't hear back from them after a few days, which is unusual. So I emailed Bob a quick note to see if he had got the photo's and write-up.
Bob quickly wrote back that indeed he did, but didn't get a feeling from them. Now Bob is very sensitive to energy, and for him not to feel anything is very unusual. I was holding this crystal in my hands as I read this, and was compelled to email Bob back.
I watched my fingers type about the image in the photograph, of a young woman in prayer with 2 doves over her head, and how Pat really needed to call me about this crystal.
I watched as the crystal changed the subject line in the email to "Call me". It even typed "Call me" several times in the message. All I kept hearing was the crystal saying "Type call me, its very important".
Bob read the email, and the image I described leaped into focus. Bob called the next day, as Pat was not available at the time. We started talking about the Aboriginal Dreamtime Lemurian Quartz, and how he had the same initial reaction as me, but now knew how powerful they are.
As we are discussing this, I am holding the crystal, and the image within is clearly shown to me is Pat. I interrupted Bob, and told him excitedly, "That's Pat in the crystal, it's her image".
Bob replies, "Mark, I have to tell you this, when the email you sent pointed out that image, I knew that it was Pat's crystal. You see, years ago, an intuitive artist had painted Pat, in that pose with 2 doves above her head." We were both blown away.
ttt
Aboriginal Dreamtime Lemurian Quartz
From out of the depths of time and creation, Aboriginal Dreamtime Lemurian Quartz has surfaced. Dark and mysterious, these crystals sit quietly, while just below the surface worlds of immense power await.  The rare combination of Quartz, Smokey Quartz, Amethyst, numerous Phantoms, veils, Lemurian Etching, and double terminations, all hint at the secrets that lay hidden within.
The Aboriginal Dreamtime Lemurian Quartz crystals are not for everyone, as there are only a limited amount left in circulation, but for the few that are chosen, undeniable magic happens.
© Mark Naea, Life's Treasures Kauai 2010, no reproduction without written consent.