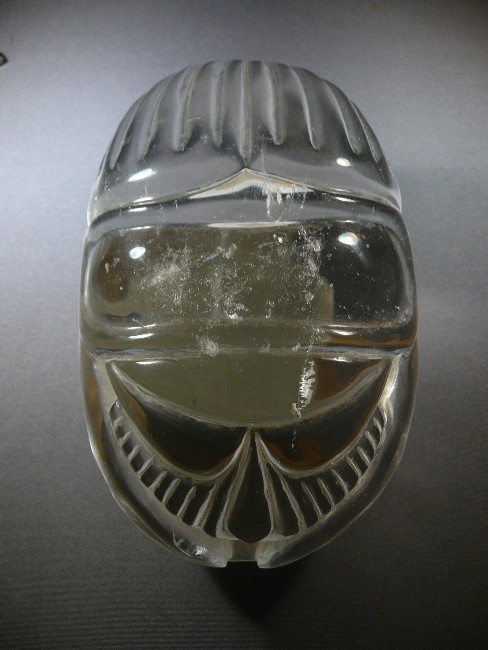 Carved Manifestation Quartz Crystal Scarab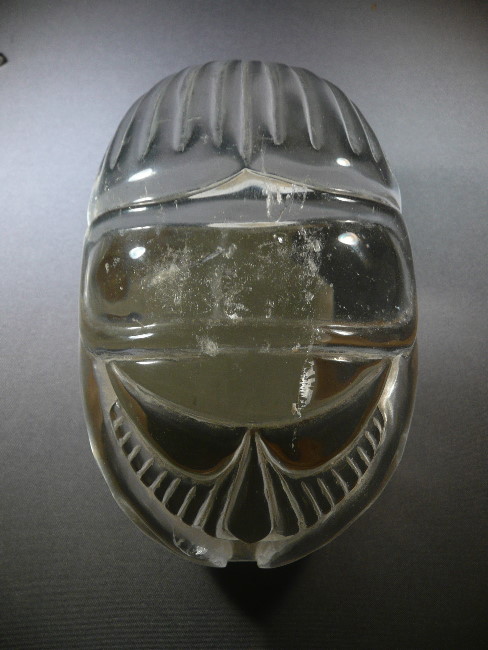 The sacred Egyptian symbol for spontaneous creation, "Divine Manifestation", rebirth, renewal and resurrection, the scarab was also a symbol of protection in this life and the next.
Sacred to the Egyptian Sun Gods, scarab amulets, talismans and jewelry provided the wearer with both the protection of the Sun and its creative life-force, as well as physical strength and courage.
Manifestation crystals are truly rare, wondrous crystals that are one of nature's truest gifts.  They should be actively sought out and used constantly as Manifests are the crystals of Inner Joy.
Manifestation crystals occurs when a quartz crystal is totally enclosed by a larger quartz crystal. It is the rarest shaman stone / metaphysical crystal and is believed to have the purest vibration of any quartz crystal.
As the name implies, Manifestation crystals are used to manifest (help to create) a new reality. A reality based on the wishes and intent of one's desires.
These Manifestation crystals are clear and perfect channels that provides a pure white light, guiding one to the Divine that is within. They promote oneness, aligning to divine purpose and the manifestation of that purpose in ones life / this reality.
© Mark Naea, Life's Treasures Kauai 2009, no reproduction without written consent.